Welcome to Carrier Family Doodles,
specializing in the unique Golden Mountain Doodle
If you're looking for the perfect Golden Mountain Doodle puppy that has been raised in a loving, caring, family home, look no further than Carrier Family Doodles. We can't wait to help you find the puppy that's just right for you!

We specialize in Golden Mountain Doodles, the ideal companion dog: high quality; healthy; mini-to-medium sized; soft and fluffy; intelligent and affectionate. These dogs are considered to be non-shedding and hypo-allergenic, perfect for people who are concerned about dog hair or suffer from mild pet allergies (see our FAQs for more on this).
We strive to offer these special puppies at the very best price. For those who can't afford one of these exceptional puppies, we offer you a chance to receive yours freely by giving one out of ten puppies away to an eligible recipient.
You probably have lots of questions, so let us help you navigate the site to find the answers: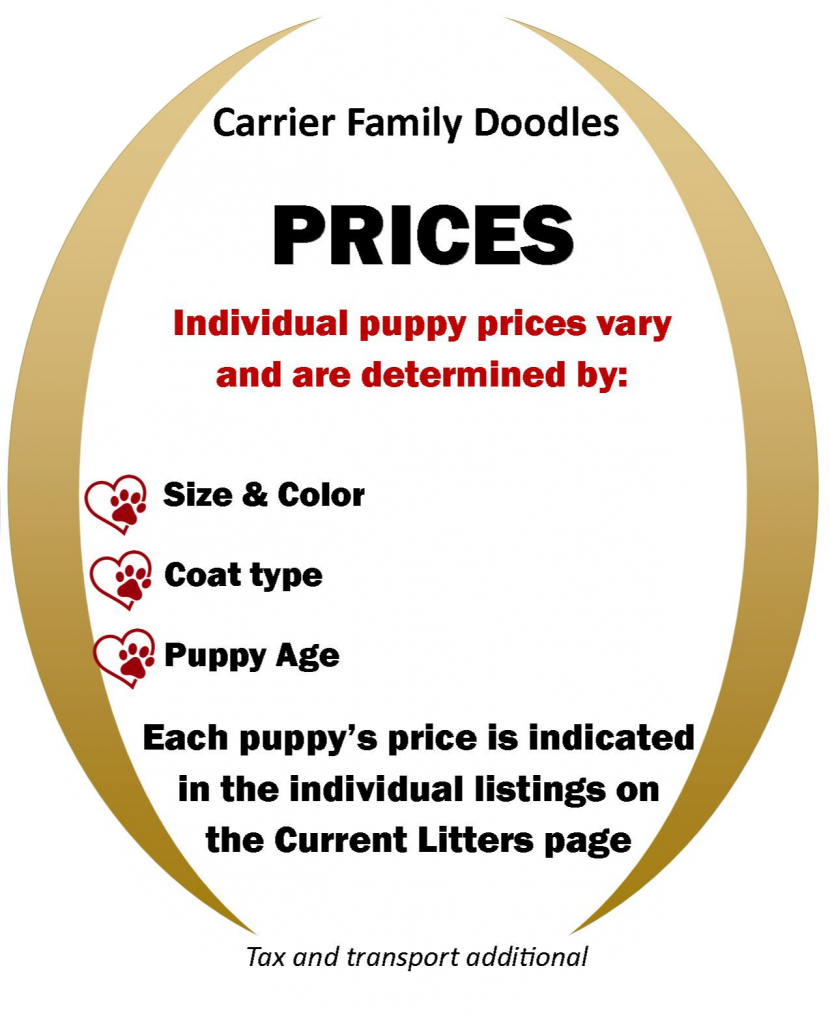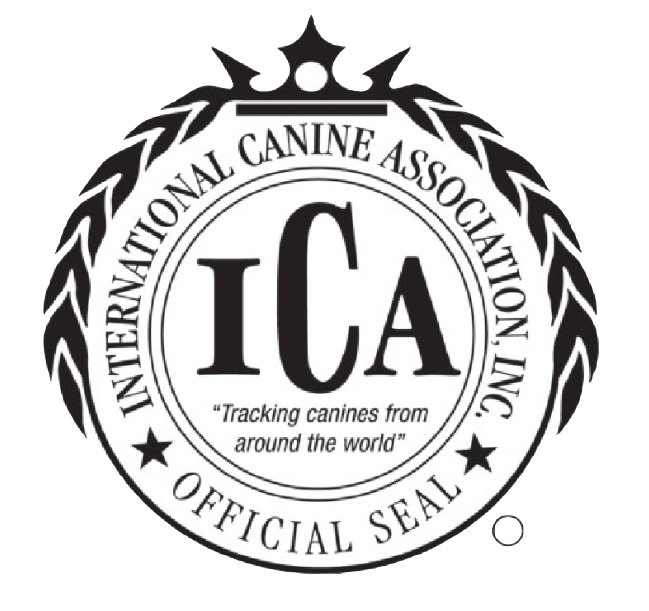 We are an ICA Premier Retailer. All our dogs are ICA registered. When you buy a Carrier Family Doodles puppy, you get:
Prepaid ICA Registration
Vet check and Health Certificate from our vet
Current Vaccinations and De-worming
Microchip
60-day Guarantee
Gift bag with starter food pack, toys, stainless steel dish, grooming brush, collar and leash, and fleece dog print blanket.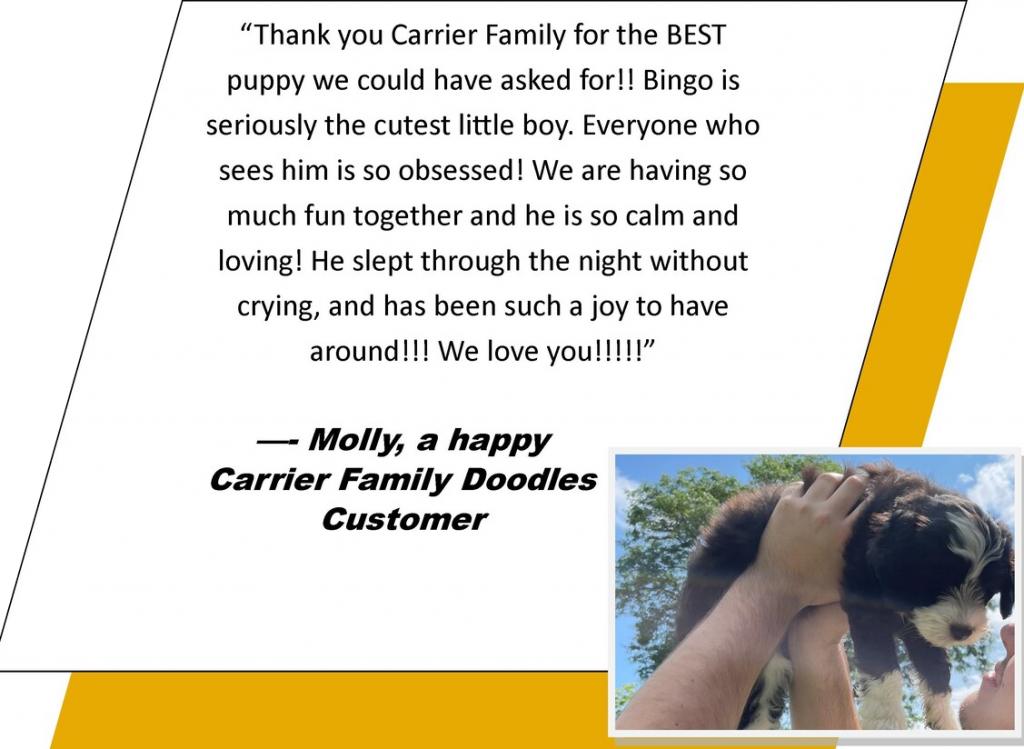 Join the Carrier Family Doodles family–fans of the family-raised Golden Mountain Doodle!