Stay updated on the latest puppies at Carrier Family Doodles! Our current litters of pups are posted here.
Or, sign up to receive email notifications of updates.
After looking through our current and upcoming litters, feel free to contact us with questions or to request additional photos or video. Visit our "reserve a puppy" page to begin the adoption process.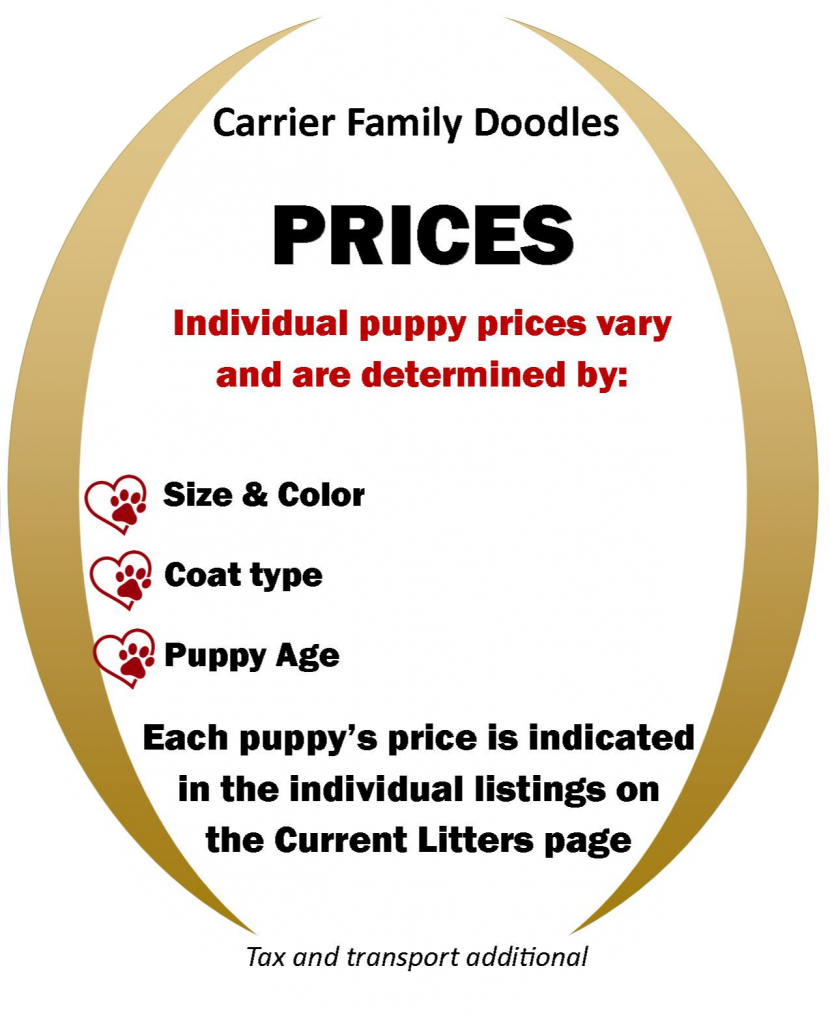 All puppies from our most recent litters are SOLD!
Sign up for notifications of upcoming litters if you are interested in a mini Golden Mountain Doodle from Carrier Family Doodles. All of our puppies are home-raised, vaxxed, vet-checked, and have health tested parents. We even work on potty training! See our 5-star reviews on Google Business.
Information on the next litter(s) below…

Next litter…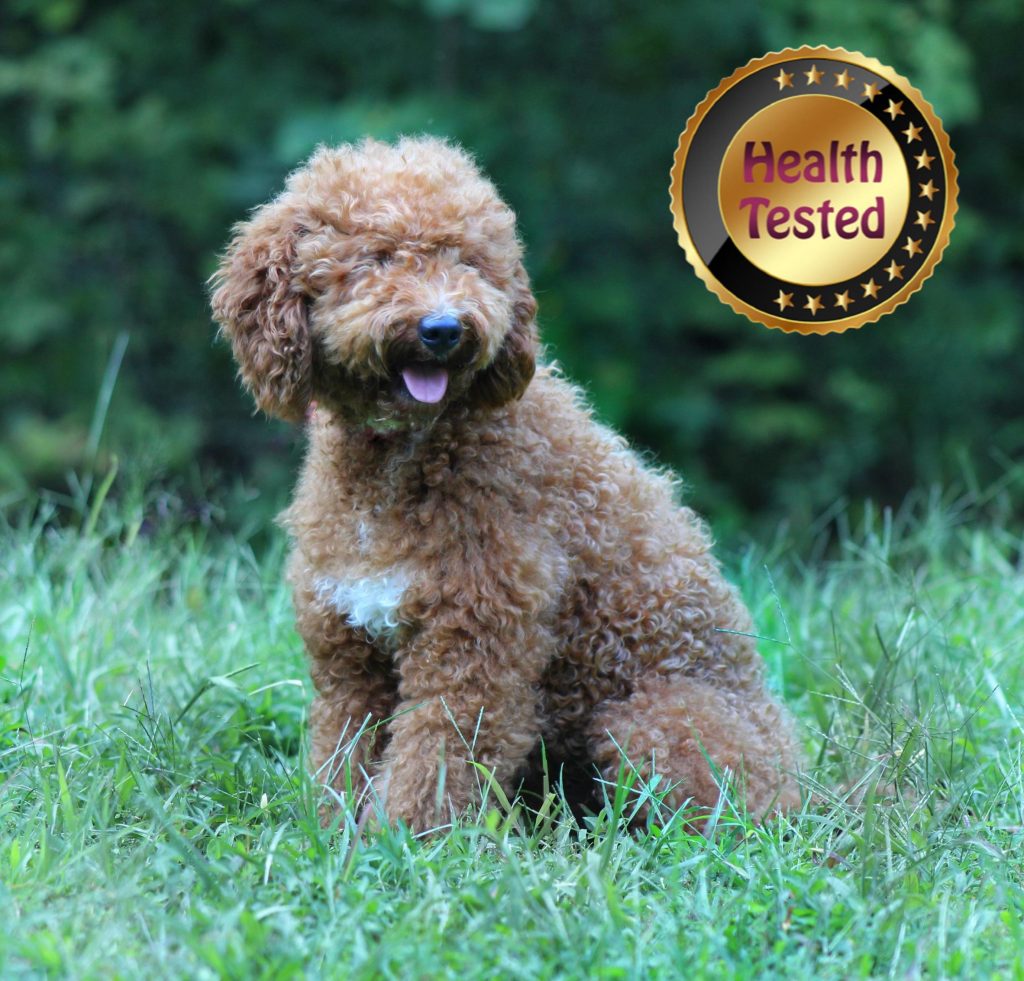 Dam: Carly
Sire: Jackpot
Expected due date: November 23, 2021
Expected adoption date: January 18, 2022
In our last pairing of Carly and Jackpot, all of the puppies were either black or black & white. Please note our policy that we do not accept deposits for future litters, but only for "named," available puppies. Do not reserve a puppy until individual descriptions, photos, and prices are listed below.
---
Ready to take the next step and reserve a puppy? Visit this page to begin the process.
---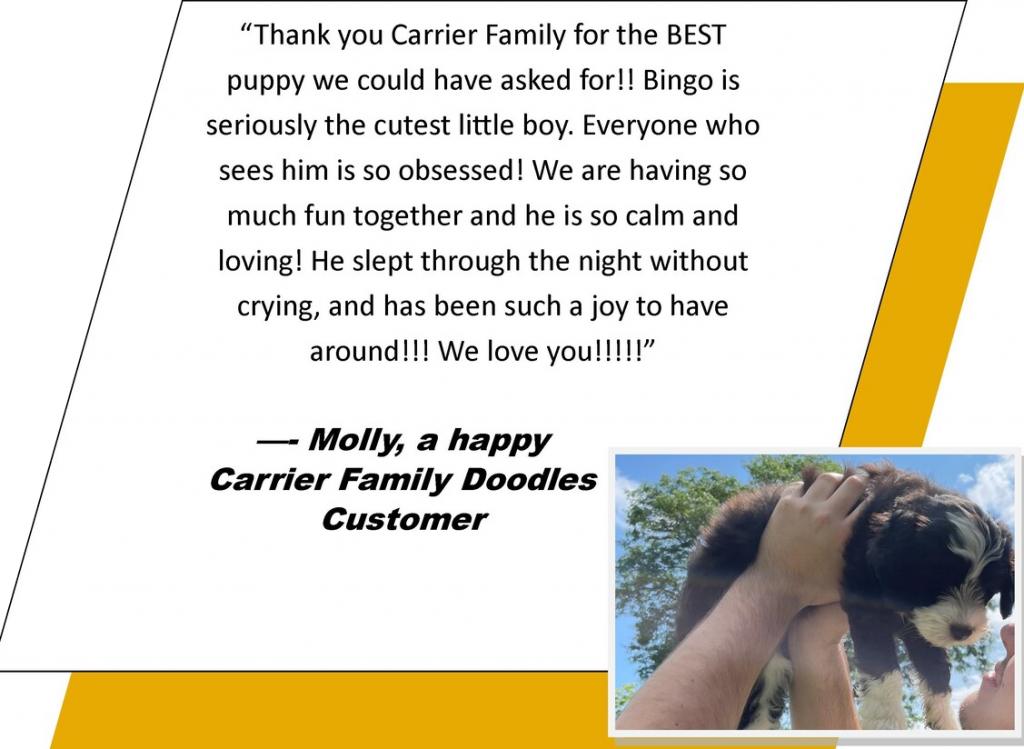 Join the Carrier Family Doodles family–fans of the family-raised
Golden Mountain Doodle!
---
Sign up for notifications if you want to be alerted when upcoming litters arrive!
---