Carrier Family Doodles specializes in Golden Mountain Doodles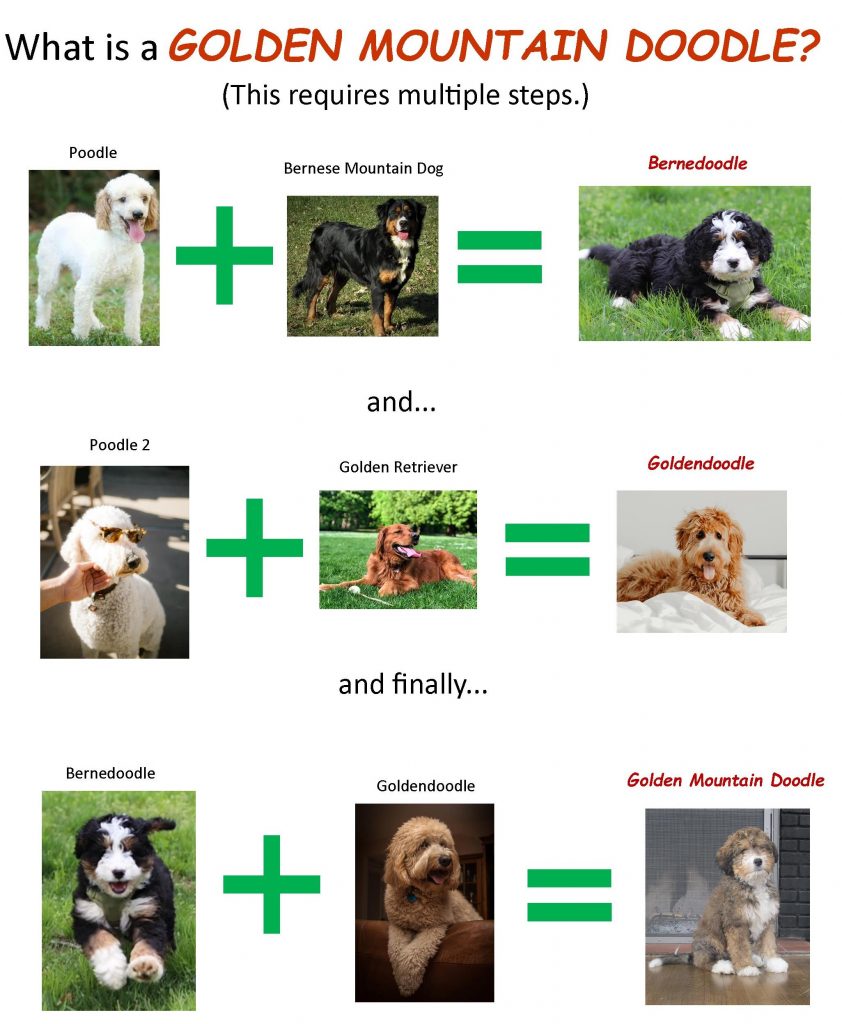 With all the other choices out there, what makes Golden Mountain Doodles special?
This is a very personal decision, of course, but we chose a breed that we knew we would love. After all, we were going to have lots of them living with our family! Golden Mountain Doodles combine the best of two popular breeds (Goldendoodle and Bernedoodle) in one unique dog. The range of colors can be much more varied in a Golden Mountain Doodle than in a standard Goldendoodle; that is one reason why this cross-breed is so beautiful.
When comparing the Goldendoodle and Bernedoodle, however, the Goldendoodle temperament is often preferred over the Bernedoodle, as Bernedoodles tend to be more active and less aware of "personal space." Our Golden Mountain Doodles present a perfect combination of the two: well-tempered, gentle, and (being raised in the home as ours are) people-loving AND with many beautiful color combinations and coat types.
Another reason why people love the Doodle is because it is considered a hypo-allergenic and non-shedding breed. Because the Golden Mountain Doodle is a cross between Poodle, Golden Retriever, and Bernese Mountain Dog, genetically most of a litter of puppies will be "furnished" (i.e., have the typical Doodle, bearded look), and therefore can safely be considered hypo-allergenic and non-shedding. A small percentage will be "unfurnished," with less of the bearded look and slightly more propensity toward shedding. Some people actually prefer the smoother look of a Golden Retriever or a Bernese Mountain Dog (which is where this non-furnished characteristic comes from), but are also concerned with shedding. The non-furnished Golden Mountain Doodle definitely strikes a perfect balance for someone who prefers this type of look, but also wants a dog who sheds considerably less and may, therefore, be less likely to provoke allergies. Furnished or unfurnished, the Golden Mountain Doodle is definitely a beautiful, personable, and people-loving breed. If you are local to southern Indiana, we invite you to visit our home and get to know our dogs; we're sure you'll fall in love with the Golden Mountain Doodle just as we have!
Why Carrier Family Doodles?
Once you understand "why" the Golden Mountain Doodle, the question is: why should you buy your puppy from Carrier Family Doodles?

We believe in doing our very best in whatever work is set before us; breeding dogs is no different. We want to offer you well-bred, healthy, happy puppies! We believe that that happens when dogs are cared for in a family environment where they can be loved, well monitored for potential health issues, and well-socialized. Our puppy parents are all genetic health tested and our puppies are vaxxed and vet-checked before leaving our care.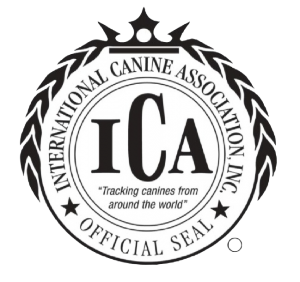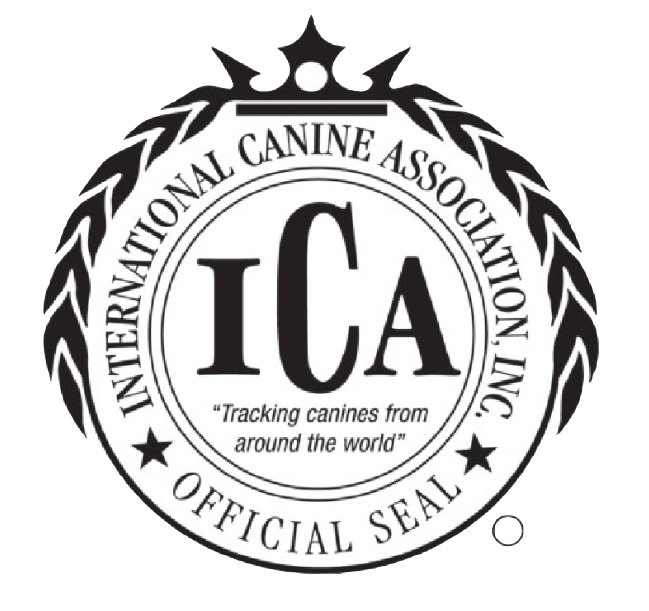 We are a large family and we all work together to make Carrier Family Doodles the best it can possibly be, so that you can be confident that you are receiving the perfect puppy for you. Marc, a former project manager, coordinates all the care necessary for each upcoming and current litter of puppies and manages day-to-day issues that concern the dogs. He is also the point of contact for puppy sales. Cindy works the Website, handles most correspondence, and loves on all the dogs. Day-to-day needs for the puppy parents and current litters are well-managed by our oldest daughter, Rebekah, who also was the primary caregiver for our German Shepherds in Kenya. Our puppy parents are beloved pets, so most of them sleep in the childrens' beds, and all the children enjoy playing with the latest litters of puppies once their eyes open.
We love our dogs, and we are sure you will love them, too! Here's what you'll get when you purchase a Carrier Family Doodle: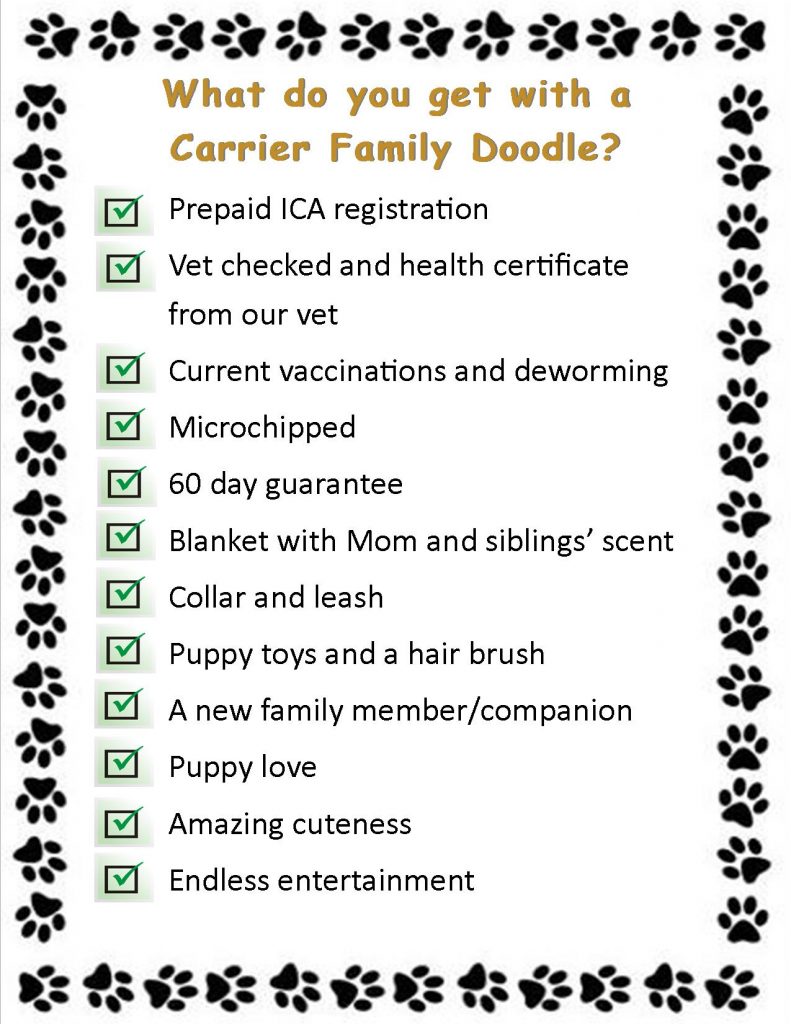 Your puppy comes home with a gift bag full of everything you need!
stainless steel dog dish
play and chew toys
brush
collar and leash
starter bag of dog food
fleece blanket with mother's and siblings' scent
And, as an added bonus, we work on potty-training our puppies beginning as early as three weeks! Since they live in our home, we are just as concerned about that as their new owners will be.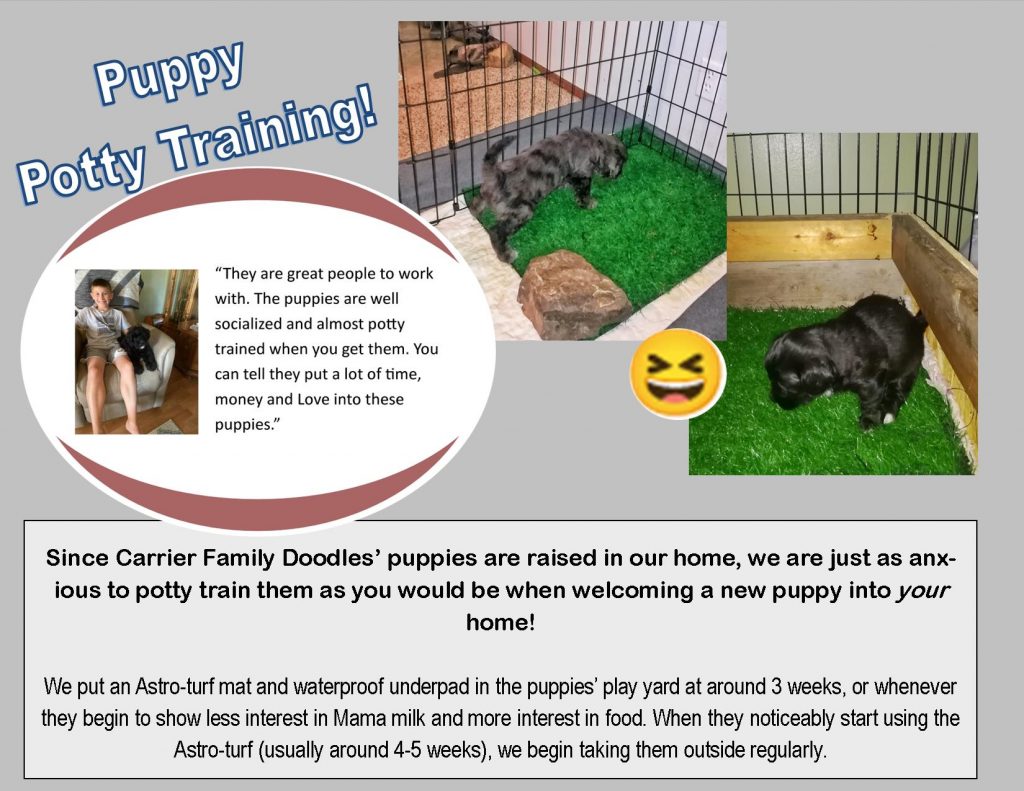 ---
Interested? Browse our site further, contact us with questions, or jump on over to reserve your puppy!
---
A righteous man has regard for the life of his animal…

Proverbs 12:10
This is a very personal decision, of course, but we chose a breed that we knew we would love. After all, we were going to have lots of them living with our family!