Carrier Family Doodles testimonials below or share one with us via email; Read reviews on our Google Business page or leave a review (we have 5-star reviews!); and "Like" our Facebook page to join our community or leave a review there.
Join the many happy customers that are now a part of the Carrier Family Doodles family! Our southern Indiana home is open for your visit, where you will find healthy, home-raised Golden Mountain Doodle puppies (along wit their parents, who are much-loved pets in our large family household).


What people love about Carrier Family Doodles:
–the variety of color and coat options in this unique breed, which combines the very best of both the Goldendoodle and the Bernedoodle
–Great communication throughout the puppy purchase process, whether through phone calls, text, puppy videos, or photos
–Competitive and flexible pricing options, including available delivery
–Puppy potty training begun well before they leave our home; by many reports they are potty trained or "almost potty trained" when the go to their forever homes!
–Puppies are well-socialized with our large family and with other pets, including adult dogs and cat(s)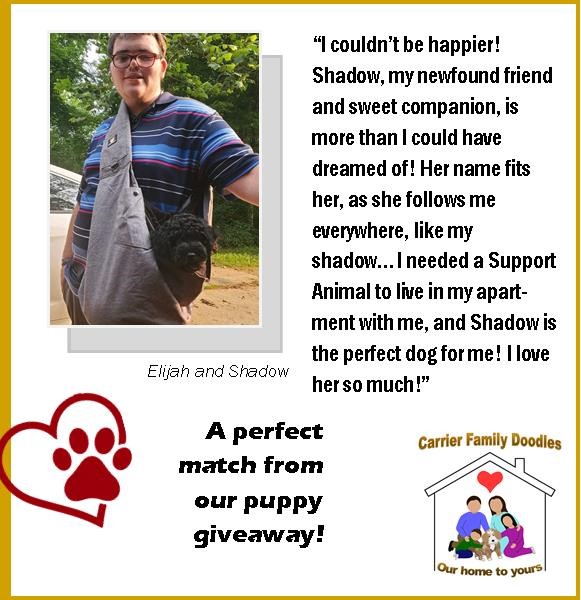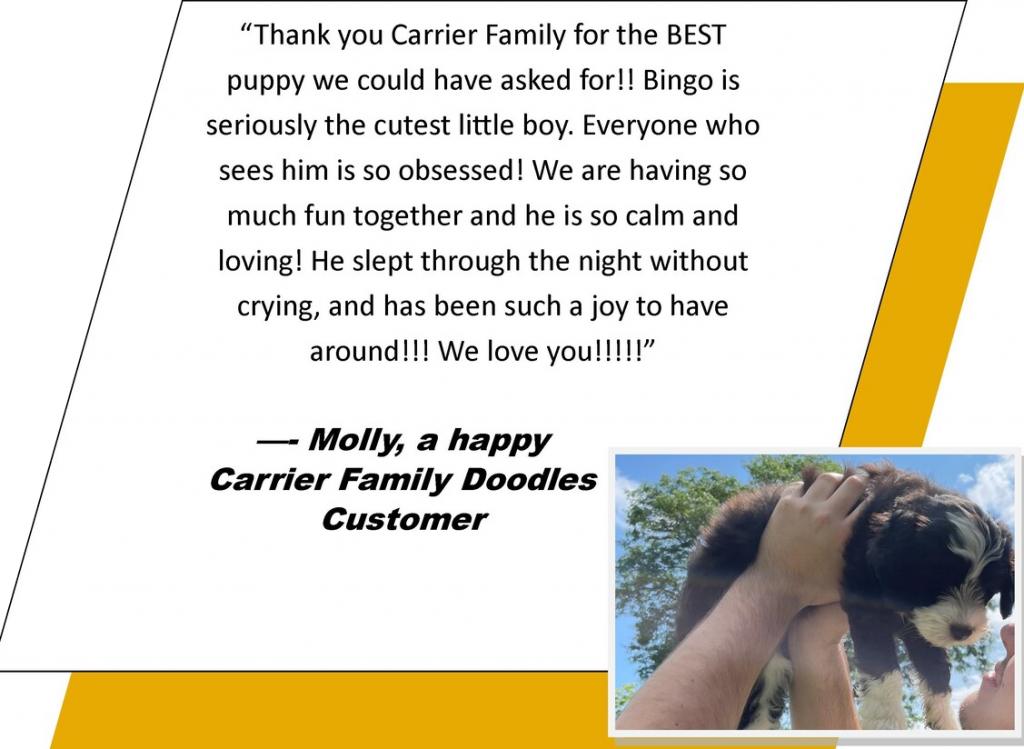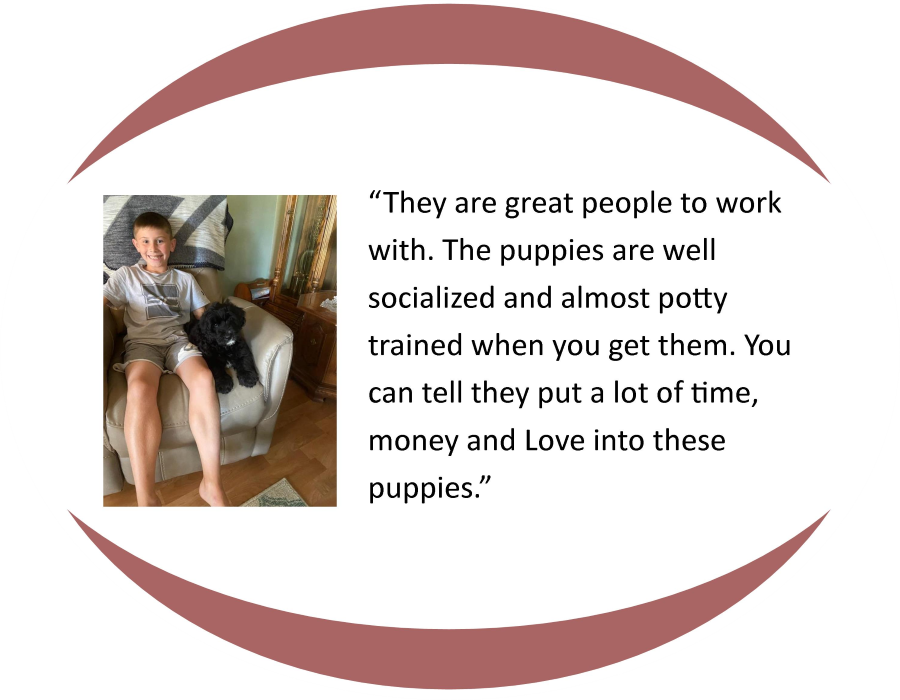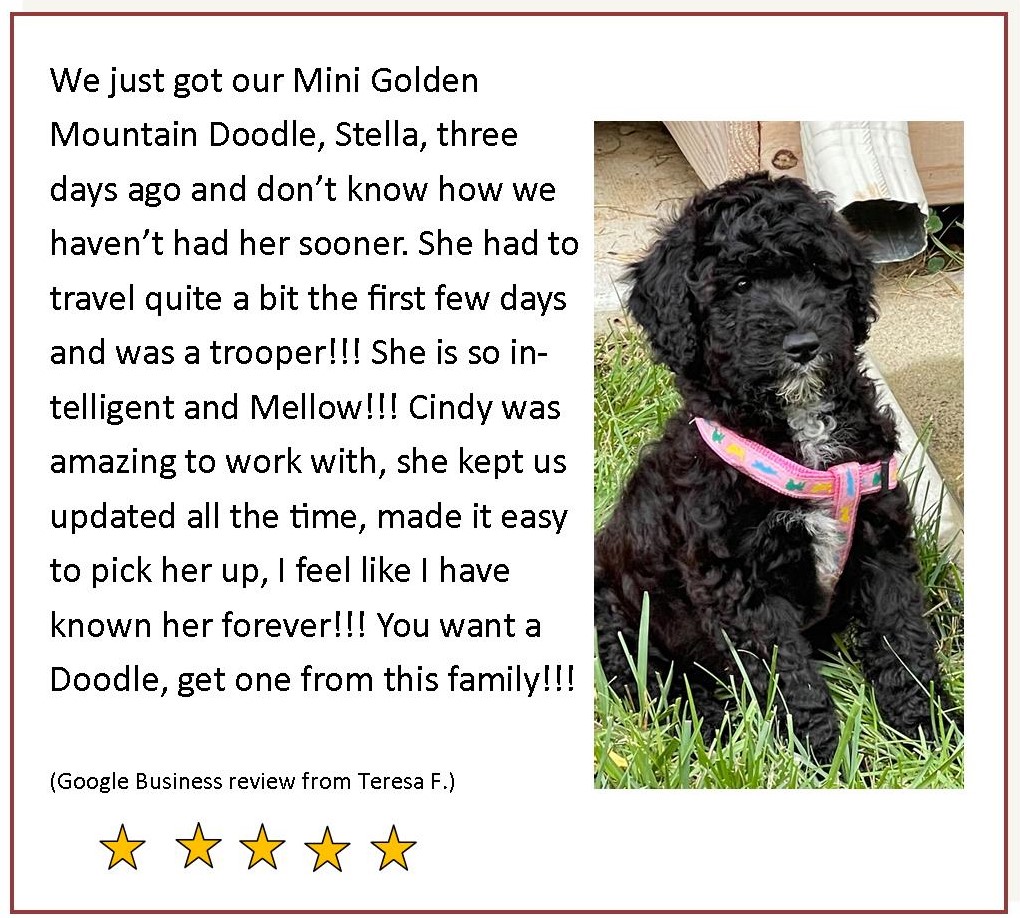 ---
Take a look at our latest litters of puppies and join the growing Carrier Family Doodles' family of happy customers!
---