Find out why Carrier Family Doodles gets five-star reviews!
Read  some of our reviews and testimonials here,  or visit our Google Business page or our Facebook page.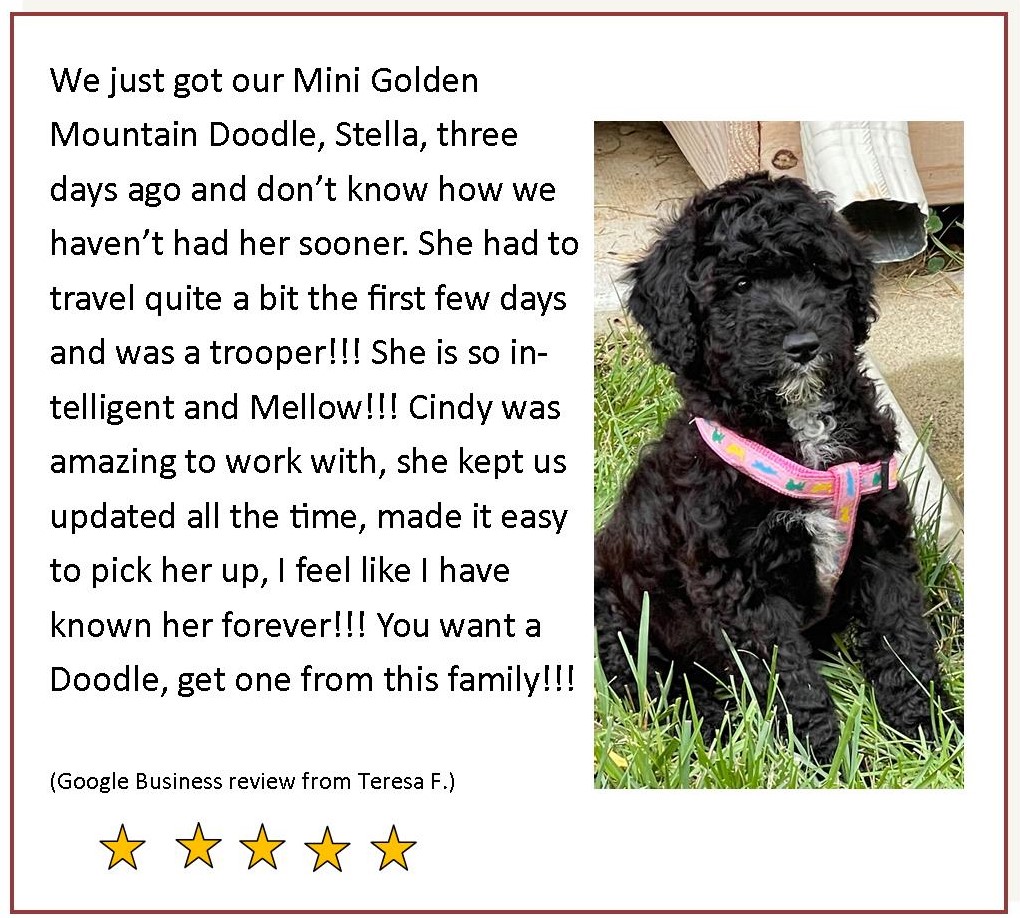 "We recently adopted a Golden Mountain Doodle from Carrier family Doodles and couldn't be happier with her. All of the Carriers' puppies are raised indoors by a very loving, child-filled family. Our vet commented that she could tell how the breeder gave our puppy excellent care by how well-adjusted, happy, and healthy she was. Marc and Cindy were readily accessible answering any questions we had and were wonderful to work with. We definitely recommend Carrier Family Doodles to anyone looking for a special furry little one!"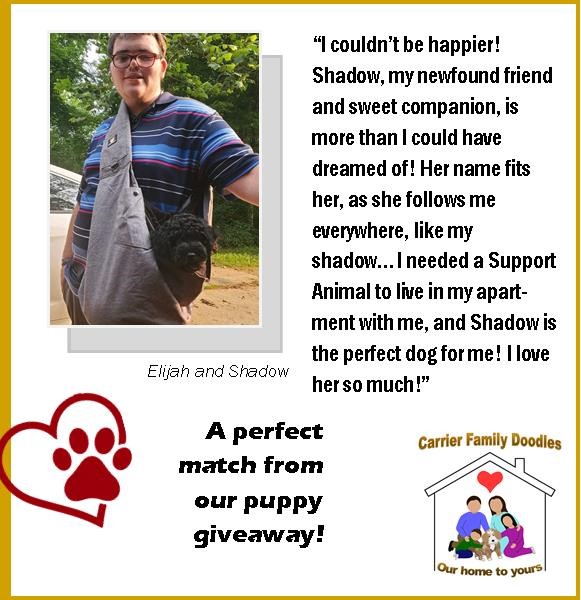 What people love about Carrier Family Doodles:
–the variety of color and coat options in this unique breed, which combines the very best of both the Goldendoodle and the Bernedoodle
–Great communication throughout the puppy purchase process, whether through phone calls, text, puppy videos, or photos
–Competitive and flexible pricing options, including available delivery
–Puppy potty training begun well before they leave our home; by many reports they are potty trained or "almost potty trained" when the go to their forever homes!
–Puppies are well-socialized with our large family and with other pets, including adult dogs and cat(s)
Join the many happy customers that are now a part of the Carrier Family Doodles family!
Our southern Kentucky home is open for your visit, where you will find healthy, home-raised Golden Mountain Doodle puppies (along with their parents, who are much-loved pets in our large family household).